The benefit of the Google AdWords reporting tools are that they generates comprehensive reports automatically on ad campaigns for both clients, as well as PPC managers. With Google Ads Reports, you can get a quick campaign overview without visiting your Google Ads account.
The reports are available in both PDF, as well as in Google Data studio. It is possible to receive the PDF reports weekly, monthly or both. The Google Data Studio report however, can be generated directly within 10 minutes at any moment.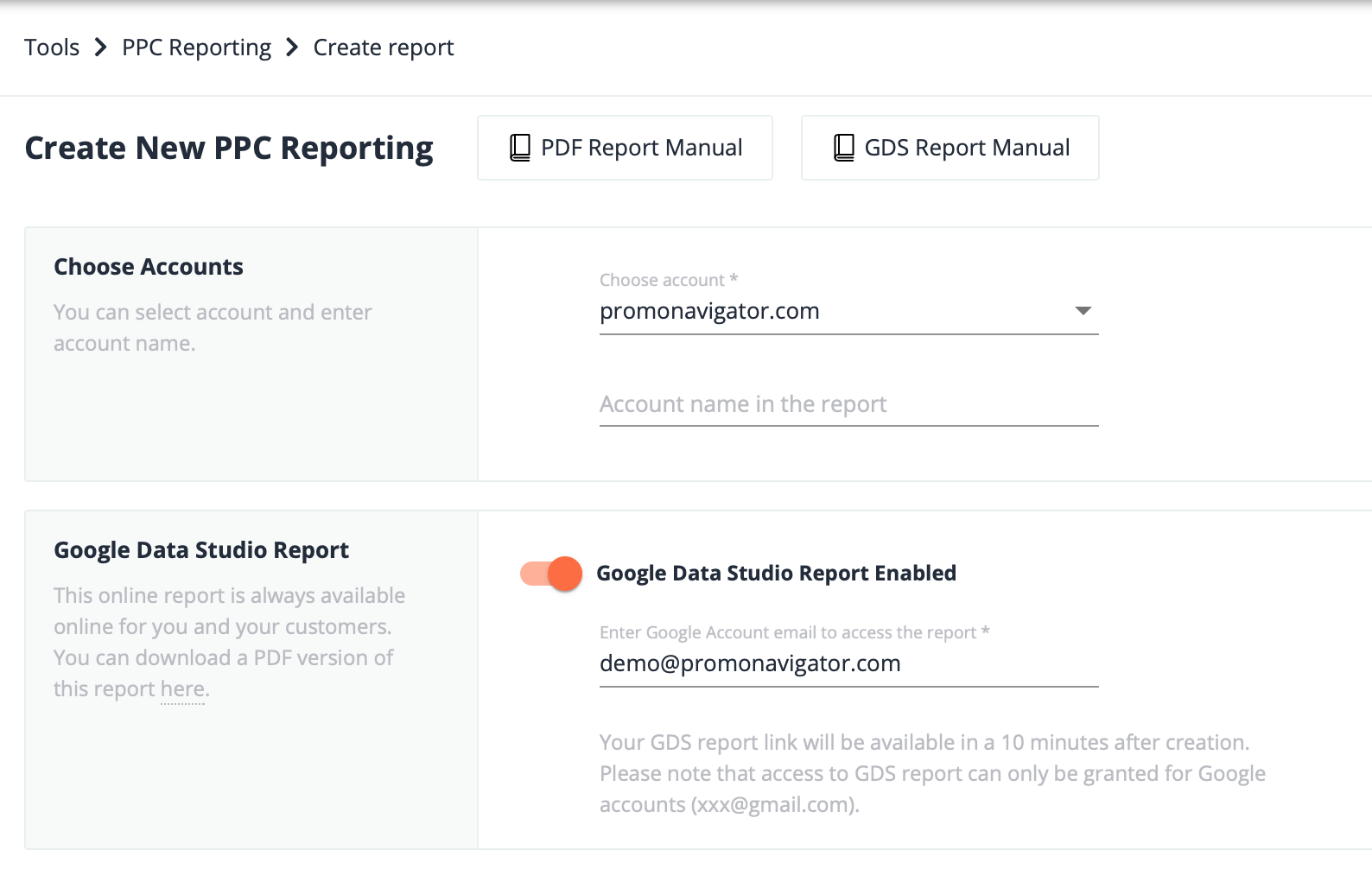 To create the reports, it is necessary to select the account, set up the settings such as the language and frequency. Optionally, you may upload a business logo for the reports and exclude specific report sections.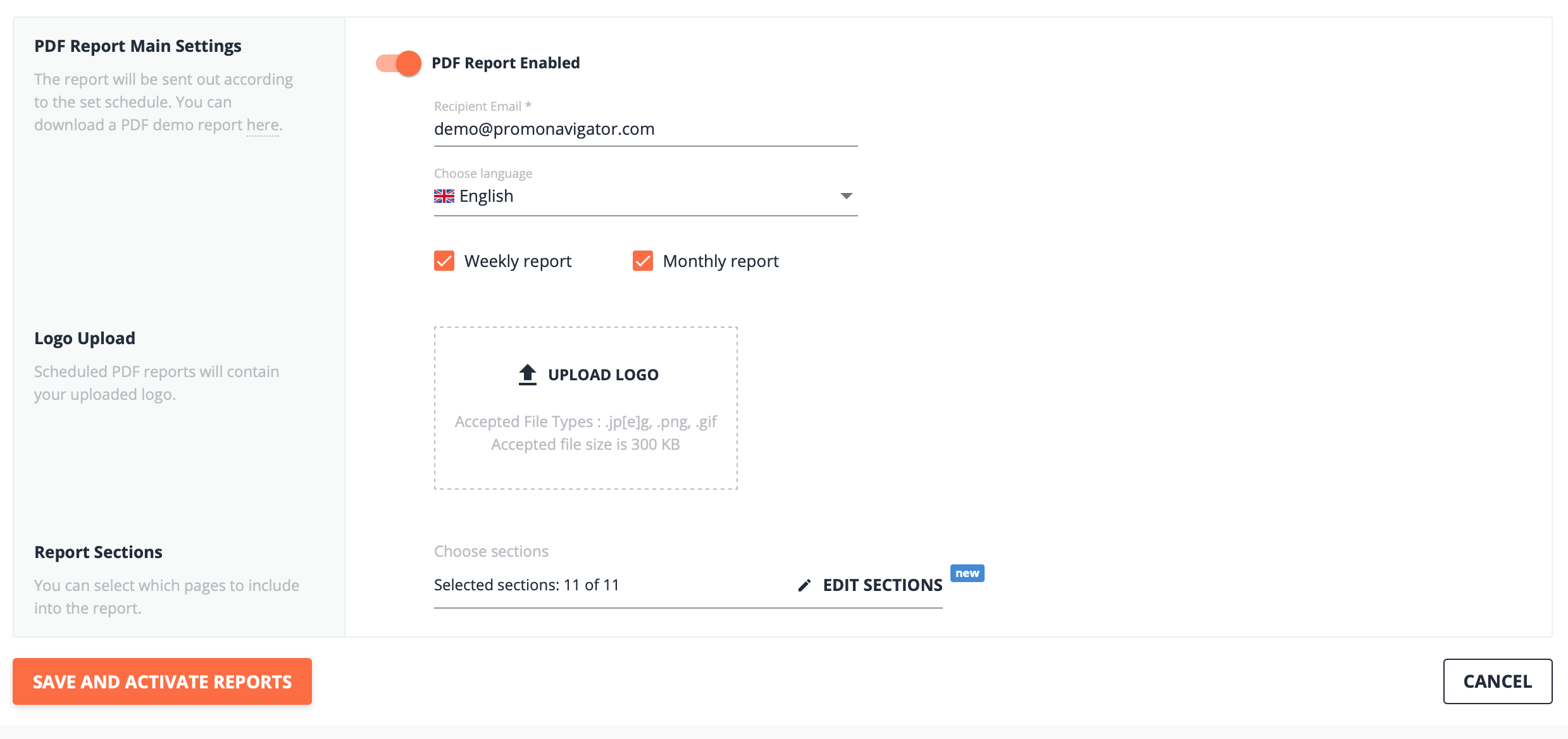 The reports contain business-oriented metrics as Money Spent, Conversion Rate, and Cost per Conversion. They can also see what work was done on their account and how the campaign performed compared to competitors.