You can open the campaign builder in PromoNavi after selecting keywords in the competitor analysis, keyword planner or keyword list and clicking build.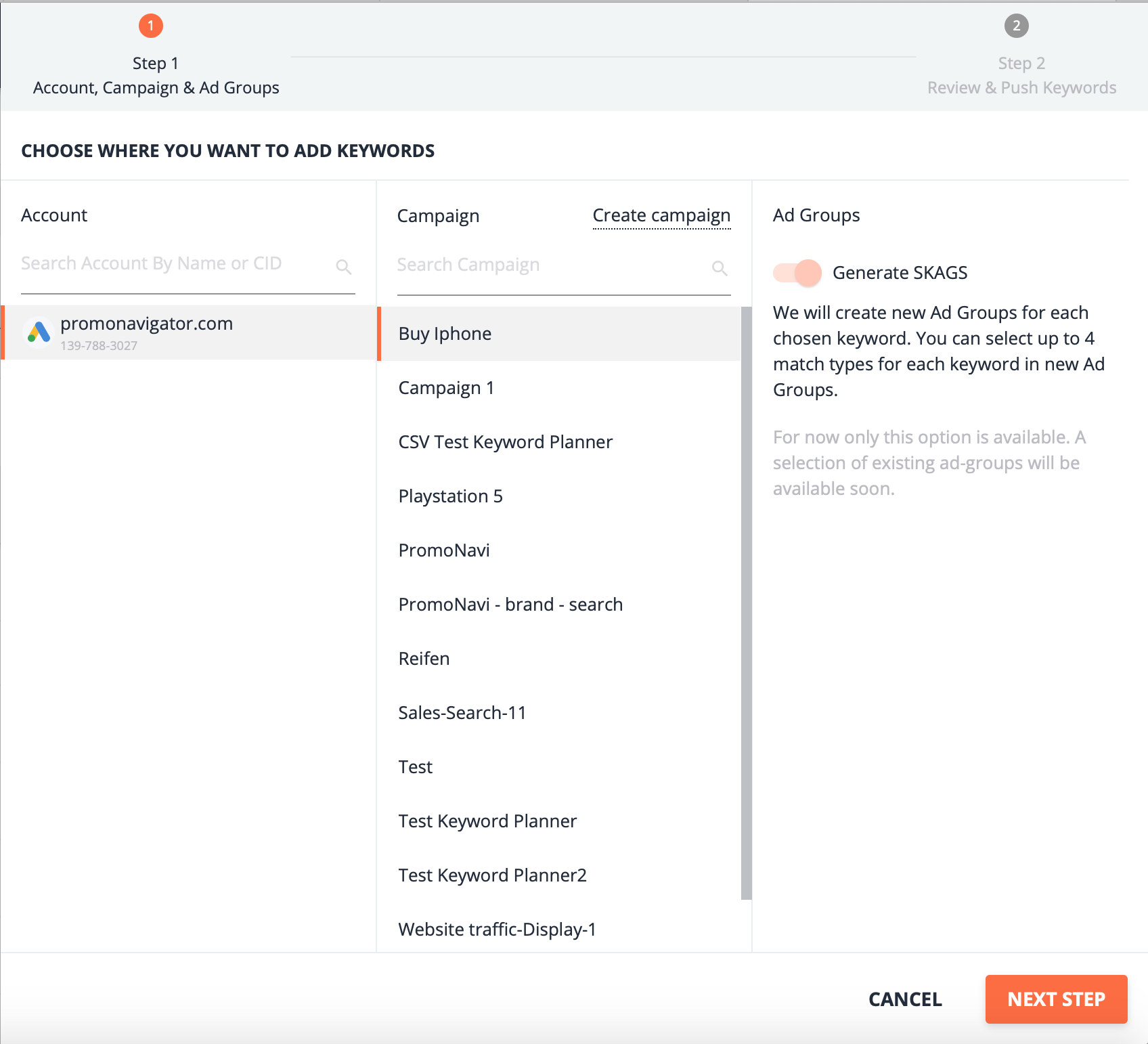 The benefit of this tool is that it allows you to directly upload the chosen keywords to an existing campaign or newly created campaign, generate SKAGS, cross group negative keywords and wrap the keywords automatically from the tool.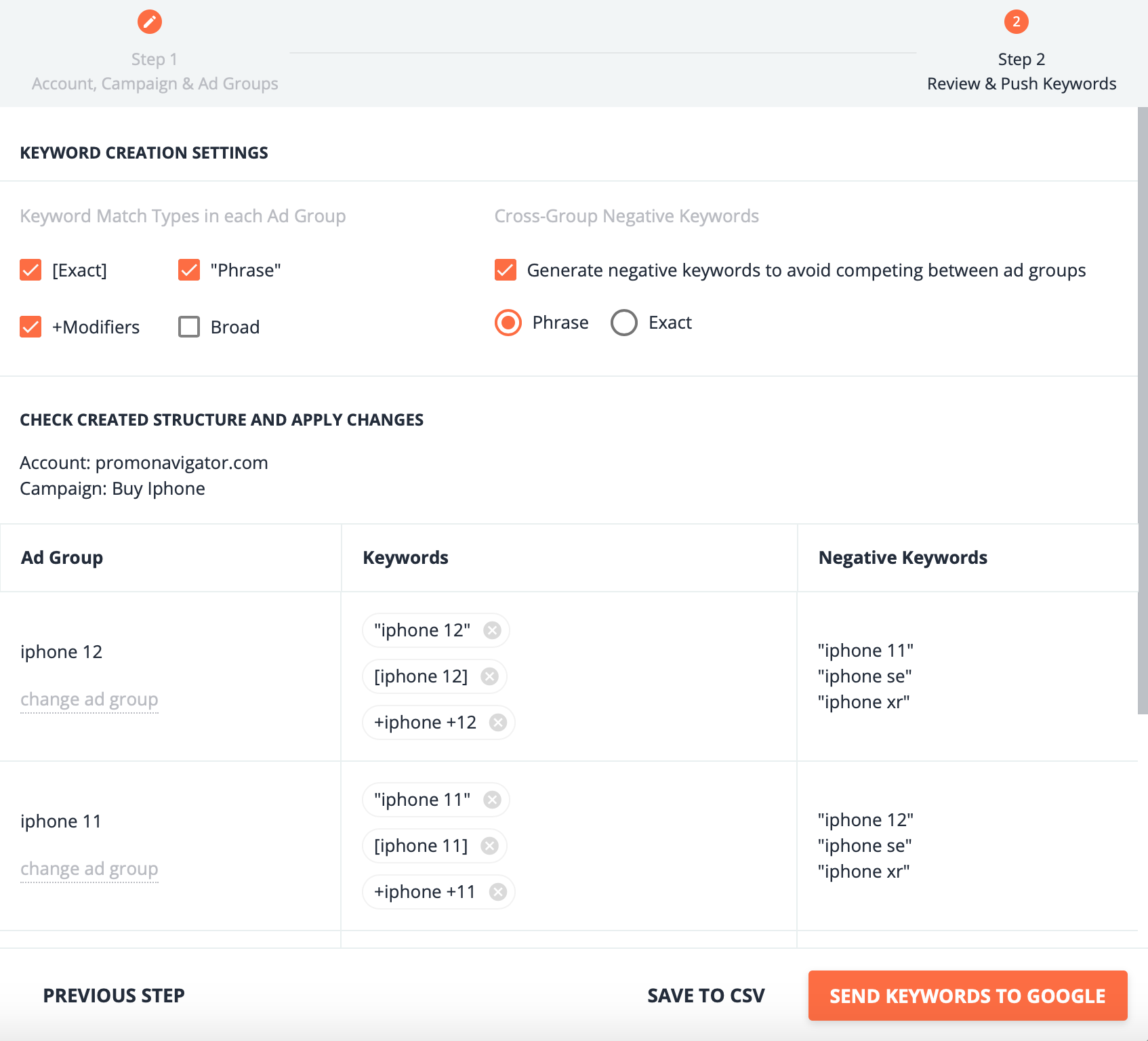 In addition, you have the possibility to choose the ad group in which you would like to add the keyword and to change the name of the ad group if this is necessary. Afterwards, you can send the keywords and the changes to Google AdWords directly from PromoNavi, without logging in to Google AdWords, or you can save the data to a CSV file.